YA Book Reviews by Amy
YA Book Reviews by Amy: More YA Mysteries
Mysteries have always been a genre that I have loved reading. I tend to read closer, trying to figure out the mystery before it is revealed; I am not sure what I like more: guessing correctly by following the tiny bread crumbs the author trailed through the pages, or when I am completely surprised and have to go back and find the hints throughout! Both are very satisfying. It feels like a game, and when the outcome is well written, it becomes this beautifully orchestrated read.
I have already listed some of my favorite YA mysteries in previous blogs, but here are some more that you should not miss if you enjoy grabbing your magnifying glass and becoming a sleuth!
---
You'll Be the Death of Me by Karen M. McManus
Three teens decide to recreate a moment from middle school in which they cut class. Years later have torn their friendship apart, but they each have their reasons why they want to miss a day of school. Ivy can't bare being the joke after the class clown won the school election, and she does not want to sit in on his speech. Mateo needs a day to relax between his two jobs and taking care of his mother. And Cal just got stood up. When the three of them ditch school, they begin to bond, but they also witness a crime. Will one of them take the fall for the murder? Or can they expose the truth?
Slightly inspired by Ferris Bueller's Day Off, this book answers the question: What happens if you skip school, but ended up at the wrong place at the wrong time? Not only are the readers trying to solve the murder, but also understand some of the mysteries of the characters' past and motives. I really enjoyed the friendships and budding romance between the main characters. Plus, trying to solve the mystery was not easy! Karen McManus wrote another fantastic mystery that many readers will like.
Available on Overdrive and at the library* for checkout.
---
The Disappearance of Sloane Sullivan by Gia Cribbs
Sloane Sullivan isn't her real name, but having only two more months left in the Witness Protection Program, Sloane will do just about anything to live a normal life again. After witnessing a terrible crime that she cannot fully remember, Sloane moves back to her original state to finish out her senior year. At school she runs into her old childhood friend, Jason, who believes that she is his long-lost friend, and she must convince him that she isn't. Sloane should really pick up and move again for her safety, but she longs to reconnect with Jason. Will the six years hiding all be for naught if her cover is blown? Will she remember what really happened that day? All she knows is that her life will never be the same again.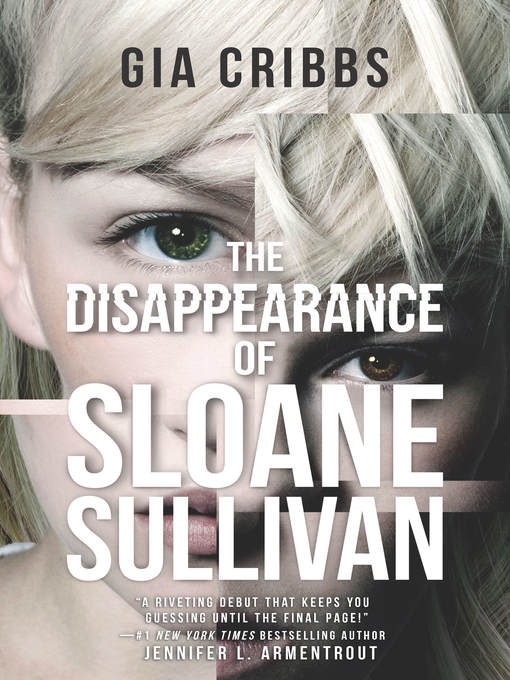 I really enjoyed the mix of genres in this story: we get a mystery by wondering why Sloane has been placed in the Witness Protection Program as we get clues and flashbacks along the way, we have a contemporary romance between Sloane and Jason, and we have a high school drama between the characters that would give any CW show a run for its money. The mystery made me want to keep reading to the point in which I finished this book within a day. Plus, there are a few good twists and turns that left me breathless.
Available as an eBook on Overdrive.
---
Ace of Shades by Amanda Foody
Enne has traveled to New Reynes, a town that is full of sinners, liars, and deadly situations. Enne must find her mother only knowing that this was the last place she went, and a note telling her that if Enne has not heard from her then she is gone. When Enne meets Levi, a boy with a past and an extremely large debt, they must work together if they want to survive the next few days. They will get entangled in a huge scheme that will destroy any semblance to normal society and every corner holds a deadly secret that could be Enne or Levi's last.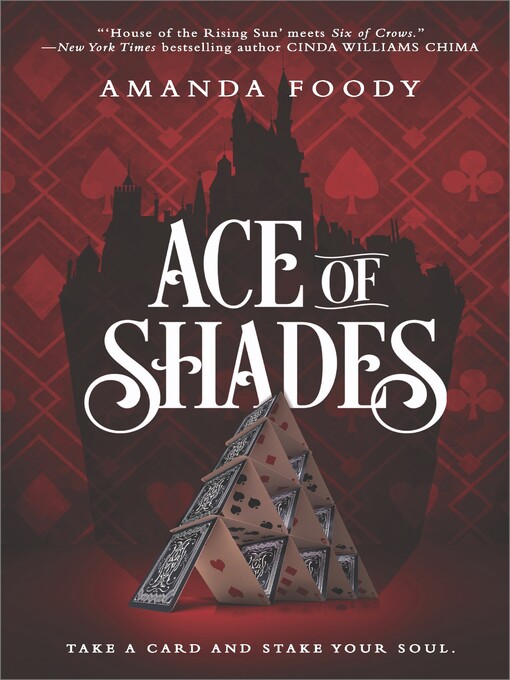 A mix of fantasy and mystery, this is perfect if you enjoy a magical read with some morally gray characters that you end up rooting for. Enne is searching for her adopted mother, and the mystery lies within that search and her own past. The mystery adds so much more to this rich world-building setting and heist-like plot. This is not your average mystery!
Available as an eBook on Overdrive.
---
14 Ways to Die by Vincent Ralph
Jessica has been haunted ever since her mother was murdered just steps away from her home, sparking the first of many murders by the same serial killer. Ten years later, Jessica has not gotten justice for her mother, and she plans on doing something about it. She decides to compete in a reality show contest that will film her daily activities for views; her goal is not to become famous like the other competitors, but to bring attention to the murderer. Someone must know something, and it only takes one person that could crack this cold case wide open. Can they catch the serial killer before he kills again?
This was an eerie and suspenseful read. The mix between true-crime experience and the life that Jessica leads is compelling, and I constantly wondered if the truth would be revealed. I tried playing detective alongside Jessica and tried to guess who-done-it. The mystery was by far the best part of this story. This is a super quick read with short chapters that will make you say, "just one more," until you have finished it!
Available as an eBook on Overdrive and Hoopla, and at the library* for checkout.
---
Undead Girl Gang by Lily Anderson
Mila has believed in magic and witchcraft ever since meeting her best friend Riley, but when Riley and two other girls from school unexpectedly die under mysterious circumstances, Mila accidently brings them all back to life for one week. The girls have no memories leading up to their death, but they know it is not the suicides that were said in the papers. Can these girls get along long enough to figure out what truly happened to them?
This book was a surprise: a good mix of humor, mystery, and girl power. I thought that the supernatural elements were going to overpower the rawness of the sense of loss, but it did not. The mystery remained strong and the friendships were empowering. I did not see that ending coming!
Available on Overdrive and at the library* for checkout.
---
This is Our Story by Ashley Elston
Five boys walked into the woods, but only four walked out alive. It all went wrong one morning when the intoxicated boys go hunting. It appears that one of them shot and murdered Grant, but what is the motive? The only one that knows the truth is the murderer. Each boy decides that they will protect one another by remaining silent about the incident or telling the same story that they know is not true. Kate was secretly texting Grant in the months leading up and started falling for him. Now she wants justice for his murder, but will she learn ugly things about him that caused his death?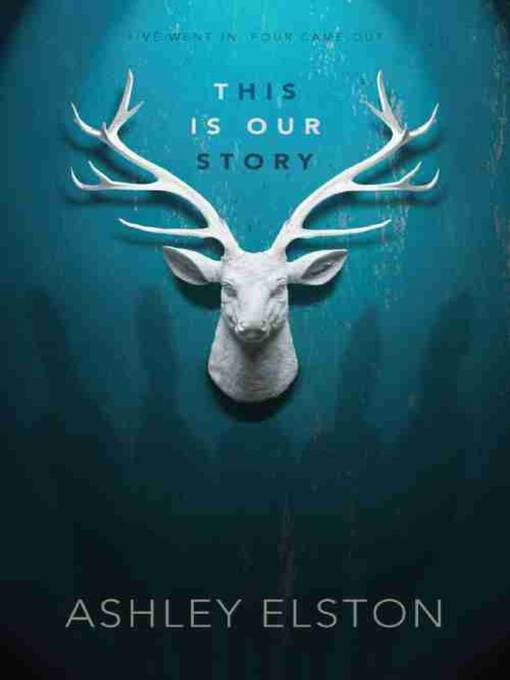 This was a well-written mystery suspense novel that will keep you guessing what really happened until the very end. I read this in only one day, and I could not put it down. I liked that there were a lot of twists and turns. A top-notch mystery that has become a favorite and one that I will continue to recommend. This book made me want to read more books in the mystery genre right after.
Available as an eBook on Overdrive and an eAudiobook on Hoopla.
---
The Box in the Woods by Maureen Johnson
After solving the Ellingham Academy case, both from the past and the present mysteries, Stevie is itching to solve another case. Stevie receives an email from the camp that once was the location of a several murders that were never solved. Stevie decides she wants to investigate Camp Wonder Falls and the Box in the Woods Murders. She invites her friends to examine this case while posing as camp counselors. Will Stevie solve these deaths from the 1970's?
The flashbacks that we get from 1978 at the camp screams Friday the 13th vibes. It was so creepy that it had me on edge! There were moments in the current day mystery that had similar tones. I really enjoy Maureen Johnson's mystery writing because she is really a master of suspense and spine-chilling scenes that will make you have goosebumps.
Available on Overdrive and at the library* for checkout.
*check the link for available copies or to place on hold