The Makerspace inside the Michael Kusalaba Branch Library on Mahoning Ave. is now open. Using reasonable safety precautions, most Makerspace equipment will be available at this time, but the sound studio will not be available.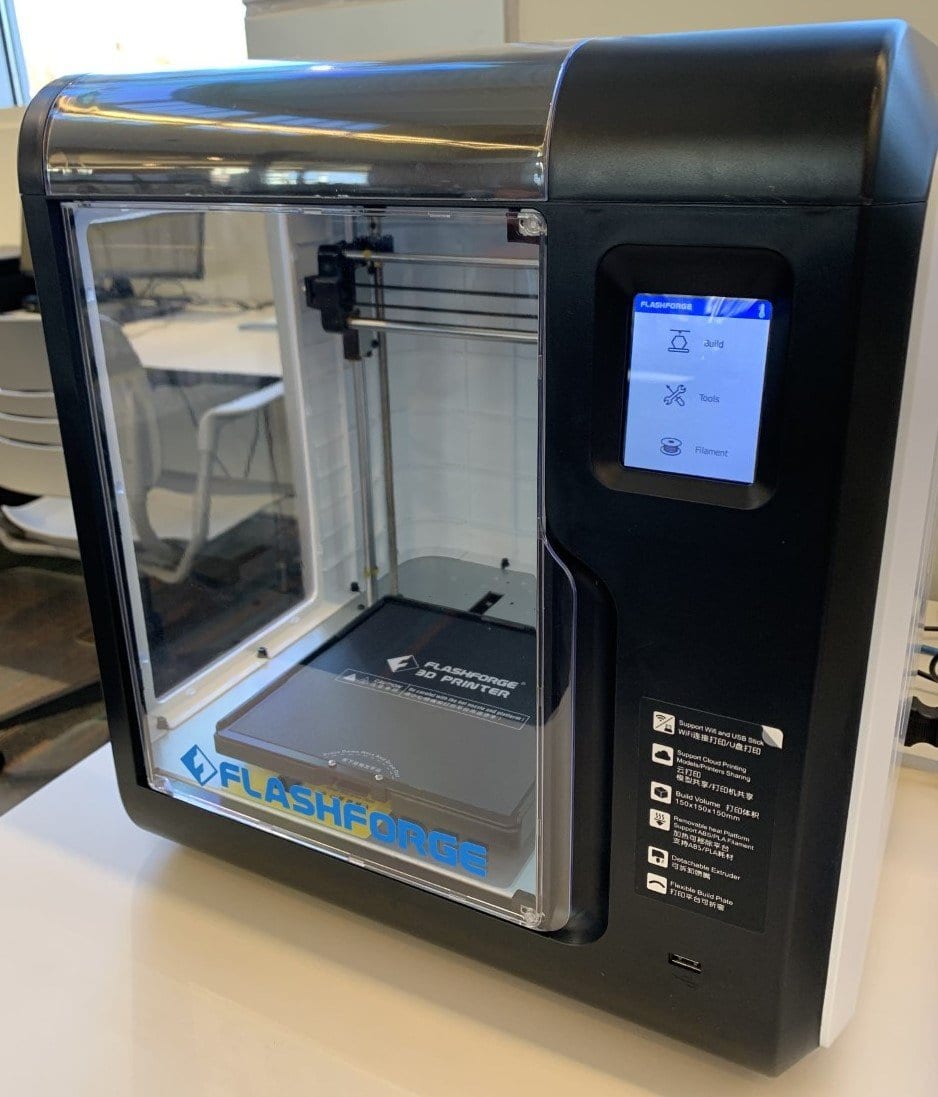 Create your own design and print in 3D. The charge for an item will be .25¢ per ¼ hour (rounded up) of printing time.  
(Print area is 5.9" L x 5.9" W x 5.9" H.)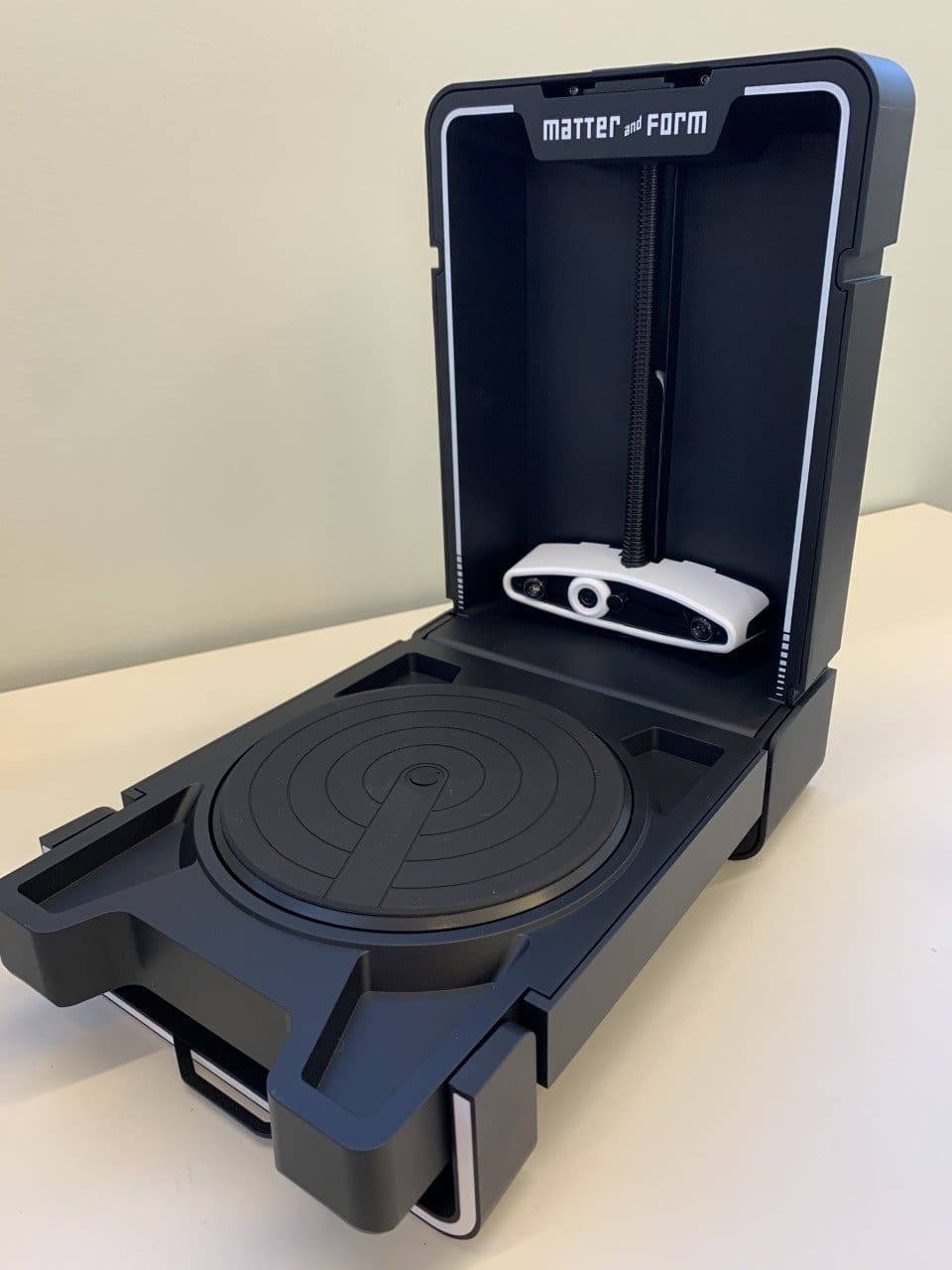 Use the 3D scanner to scan a small object to print on the 3D printer. Maximum object parameters: 6.6 lbs; 9.8" Height; 7 inches Diameter.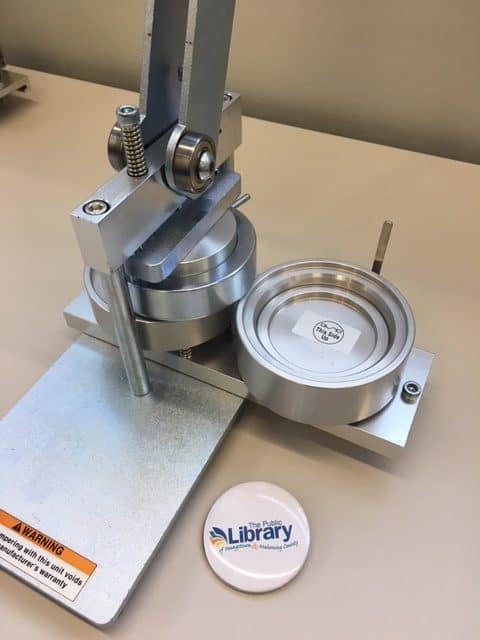 Create 1", 2.25" or 3" buttons. The cost is $0.25 each for all sizes.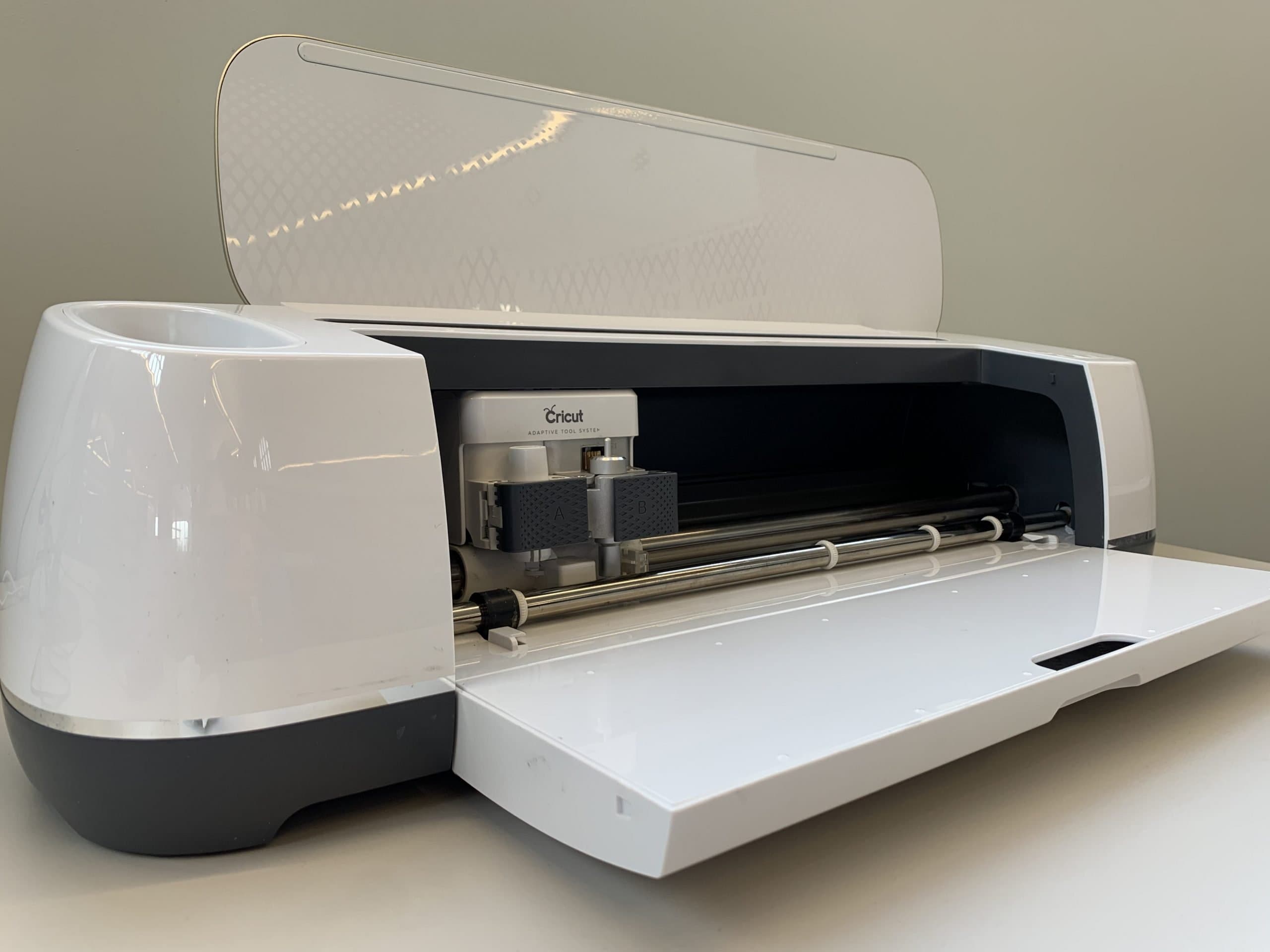 This die cutting machine is used for cutting paper, felt, vinyl, and fabric for paper crafting scrapbooking, and more! Bring in your own materials to use with the machine.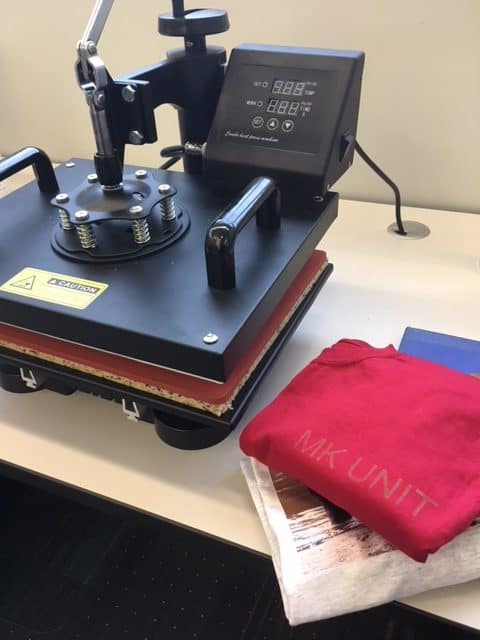 Transfer designs onto a T-shirt, hat, mug or plate. Bring your own items. Must fit the 11.5" x 15" heat plate on the press. 
Engrave on wood, leather, glass or other materials on our list of approved materials. Bring your own items or buy material for $10/sheet.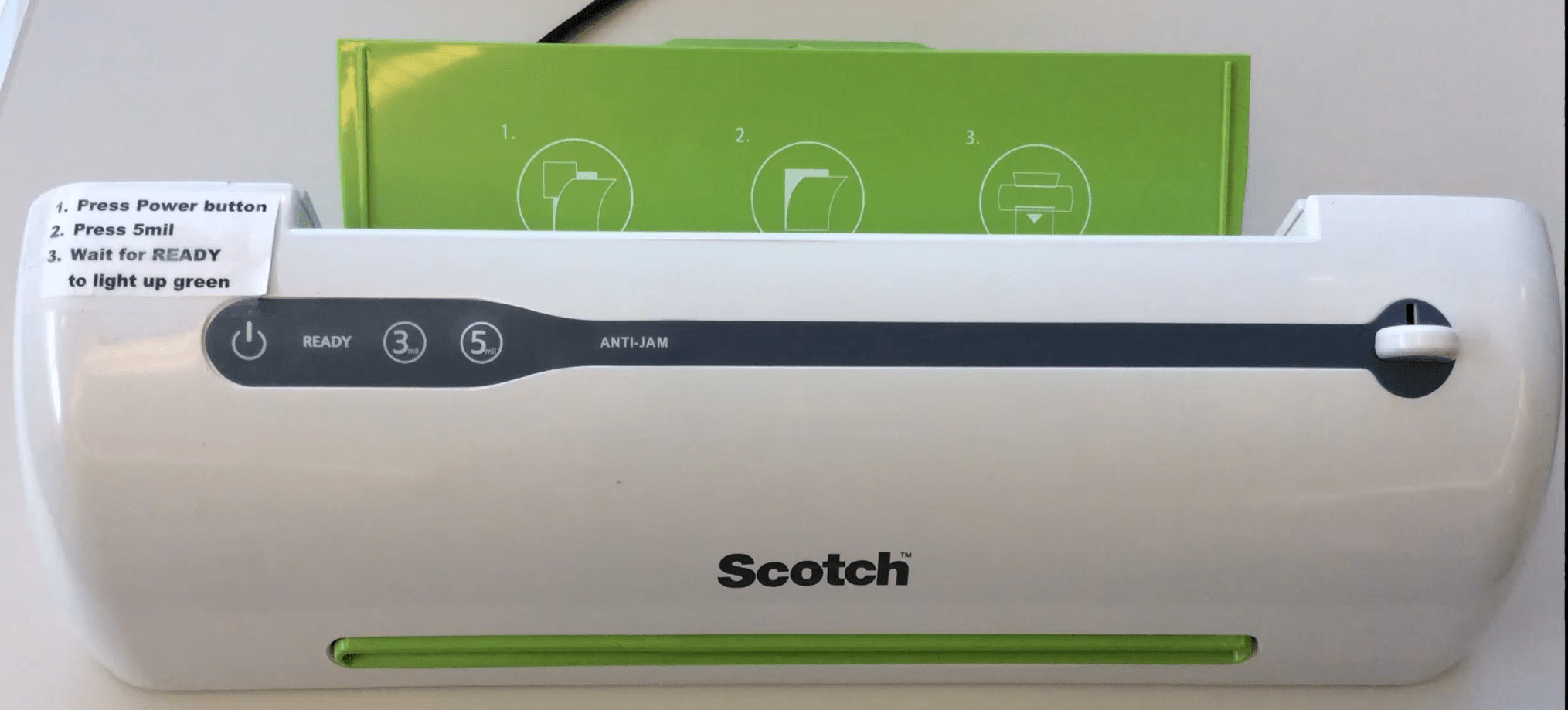 Laminate large 27" wide materials for $1 per foot.
Small laminator (legal size, 8½" x 11" or smaller) for $.15 per pouch.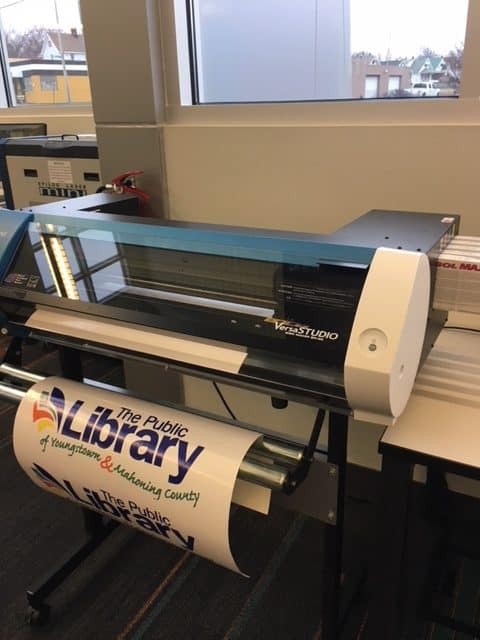 Print on Removable Vinyl, Clear and White Static Cling, Permanent Adhesive, Vinyl Banner Matte and Gloss, and White Paper Gloss.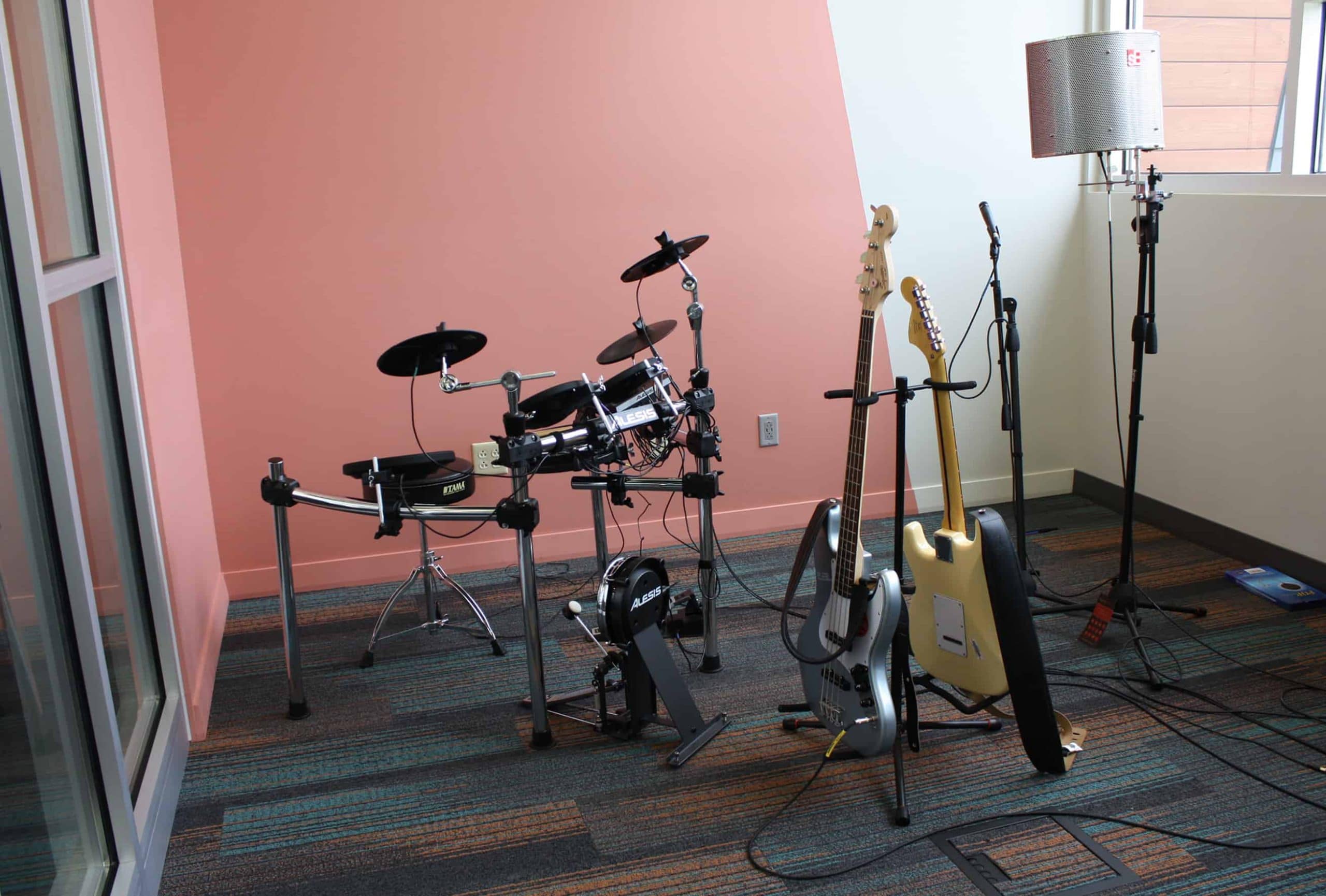 This sound studio includes a piano, guitars, drums, microphones, a StudioLive mixing board, and recording software. You may bring your own instrument.
Our Digital Archiving Lab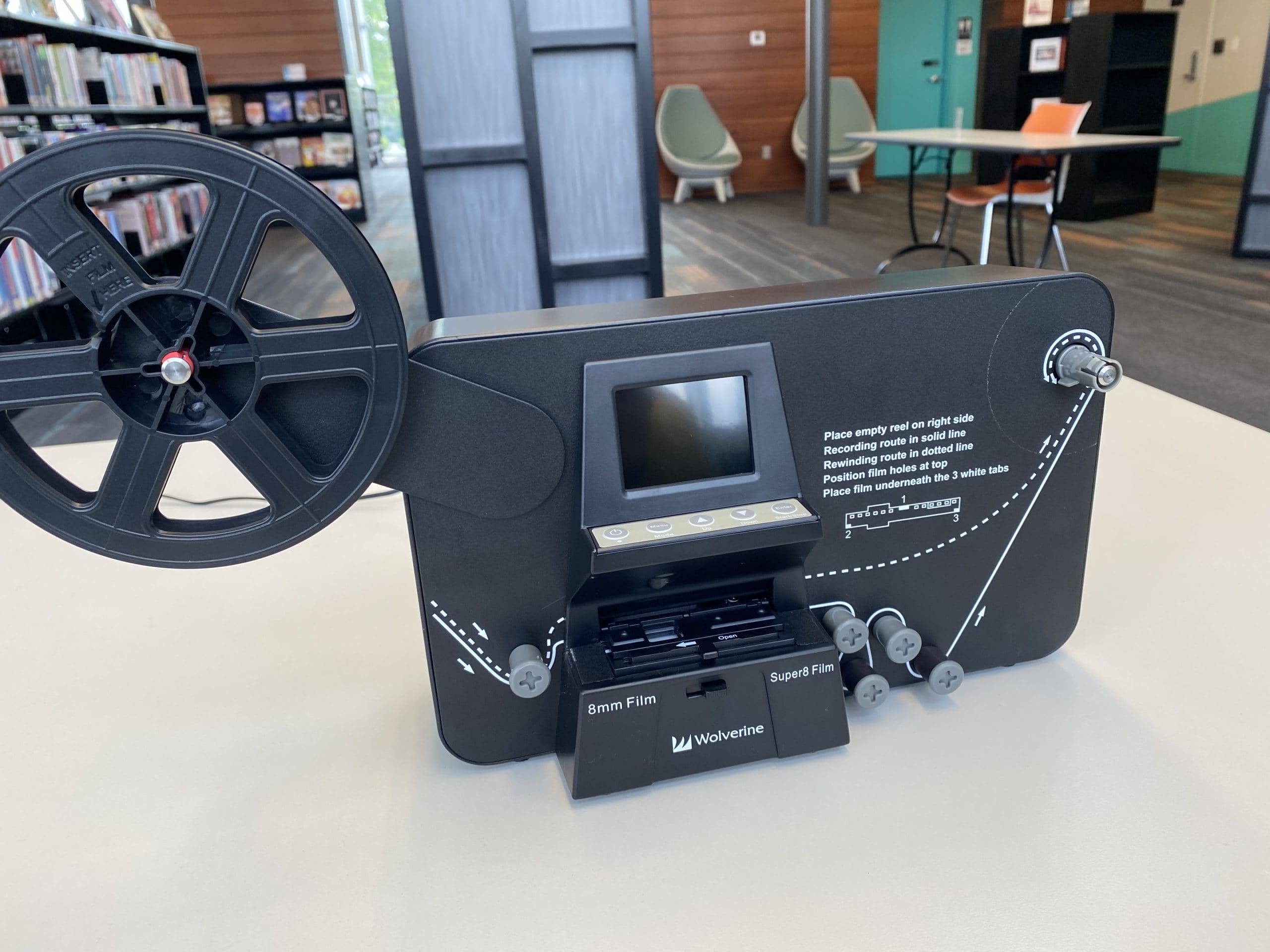 Convert 8mm and Super 8 film reels onto a memory card CD, DVD or other digital file. (No sound conversion)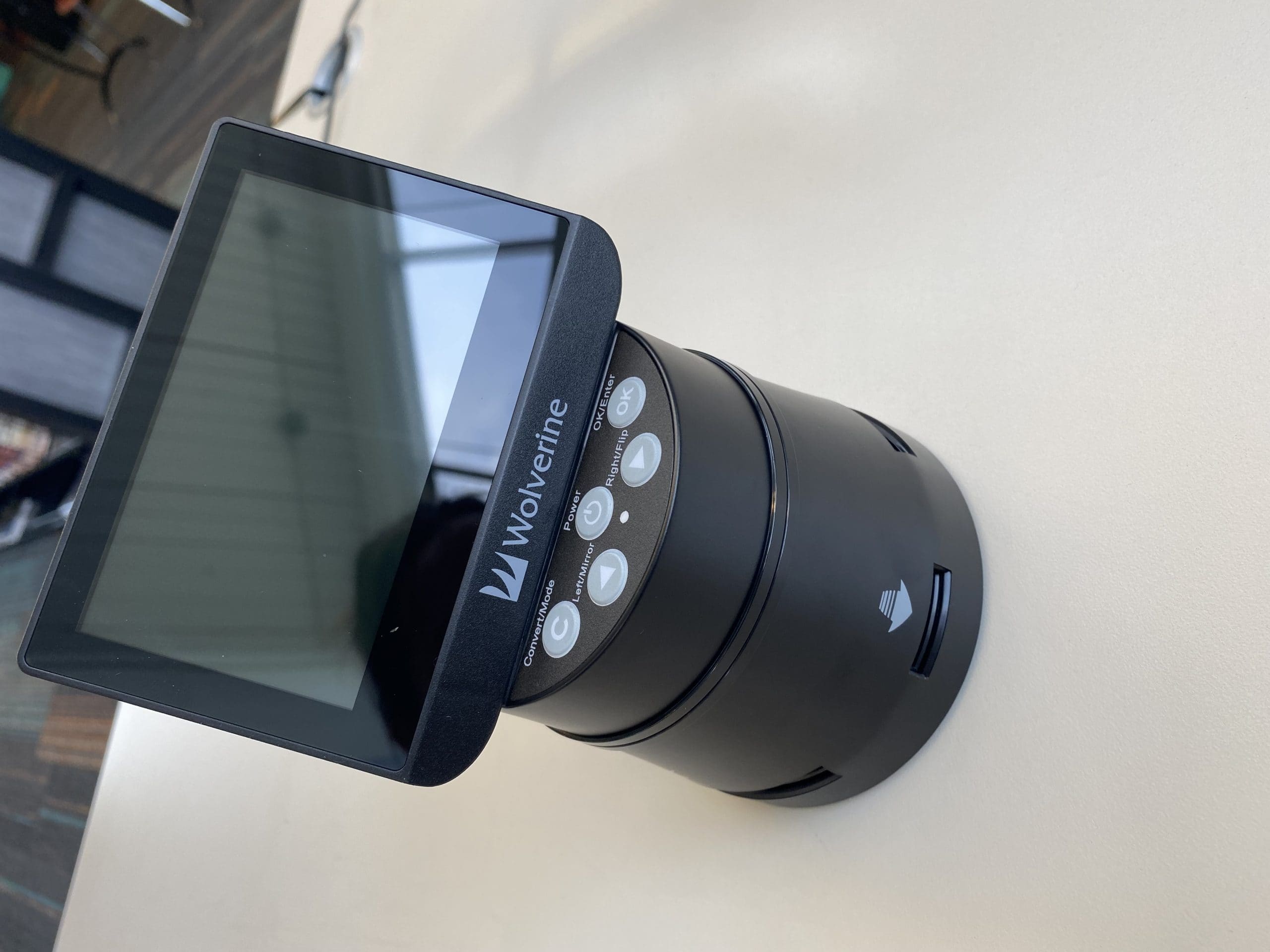 3D Film to Digital Converter  
View and convert film negatives into a digital file.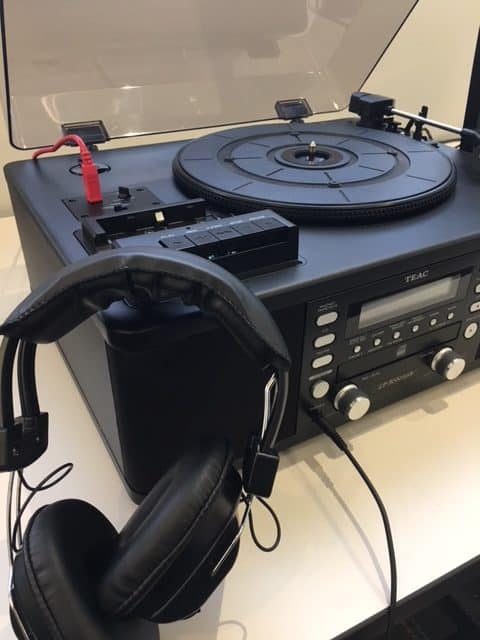 Media Conversion Equipment
Have an old music cassette, vinyl record or a videocassette that you want to convert to a CD or DVD? Use our Funai Combo VCR/DVD Recorder or our Teac LP/CD Recorder and Cassette Turntable to update your favorite items to current formats. Bring your own CDs or DVDs or buy them from us: CDs cost 25¢ and DVDs cost 35¢.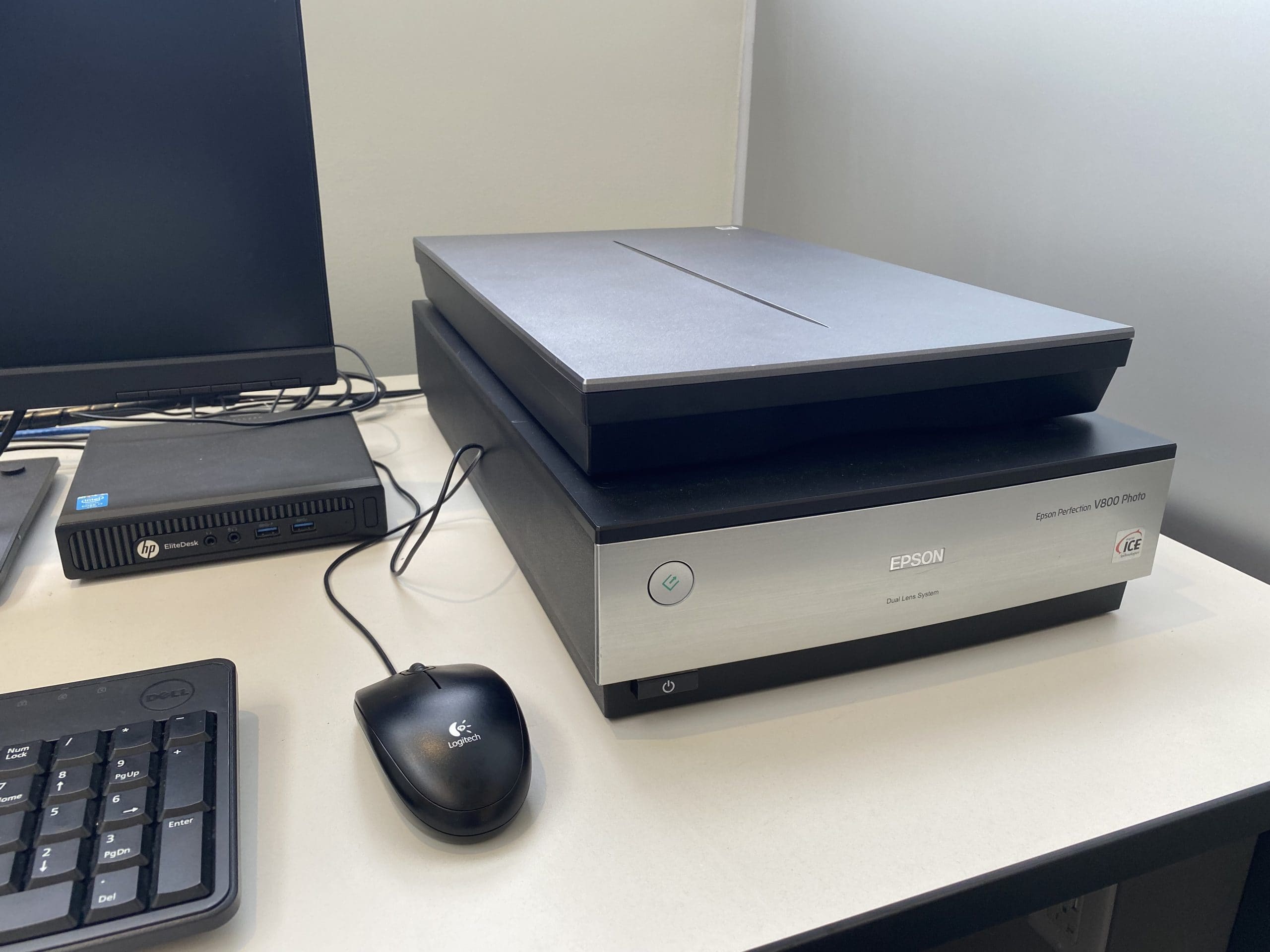 Scanner with Digital ICE Technology  
Convert hard copies of pictures, negatives or other files into a high-resolution digital file.
Closed
until 9:00am today
---
Monday 
10:00AM - 6:00PM
Tuesday 
10:00AM - 6:00PM
Wednesday 
10:00AM - 6:00PM
Thursday 
10:00AM - 6:00PM
Friday 
9:00AM - 5:30PM
Saturday 
9:00AM - 5:30PM
Sunday 
Closed
2815 Mahoning Ave
Youngstown , OH 44509
Universal Class
With your PLYMC Library Card, you have access to FREE instructor-led online courses on many subjects.